I am very careful to watch what I say or write when it comes to reviewing or feedback. I, also an online merchant with 2 stores know this can make or break you.....I have had not so great experiences but this I had to post.
I got a heartsy voucher from bodyluxe I waited over a month to use it as I find sometimes that's better with the bath and body stuff..After all the rave reviews and the bragging about being in the emmy swag bag I though how could I lose. This is EASILY the most obvious case of sellers riding previous accolades EVER!
I ordered 2 healing organic balms, 1 perfume sample and a room spray....
The room spray is glorious I will admit, and I was sent a small sample of bath salts also but alas these items were purchased as a gift for a friends based on the packaging I thought it was a beautiful gift to give.
Needless to say the only thing good were said salts and spray .
the 2 balms came in ugly little white tubs (standard nothing special) not the clear jar with beautiful labels shown in pictures that include the ingredients....one had a simple label with the name, the other no label at all. I had to go thru all my purchases to find out....than the perfume sample isn't labeled either....the kicker is I was charged 8$ shipping and the actual cost was 3.28$. I don't know about other sellers but if I charge you 8$ for shipping and it's 3.28 I refund you 4$....I understand this is heartsy deal and it's kinda hard to do but a credit would have been nice! it;s not even about the 4$ it's the point that I work as hard for my money as anyone else....
I ordered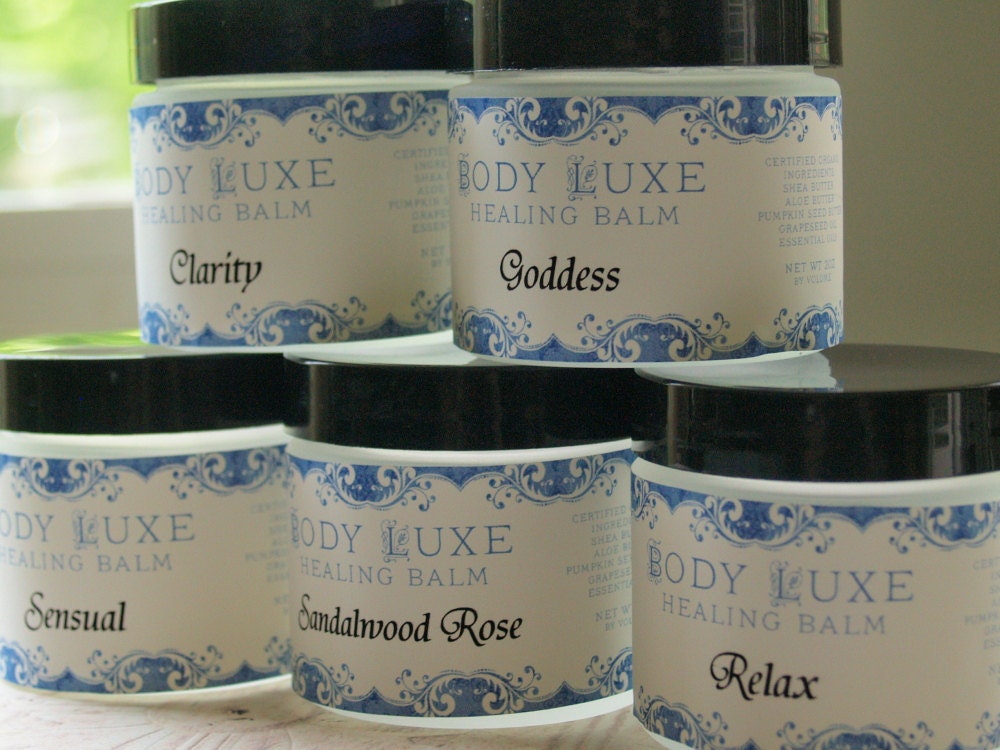 I got
I will say when I spoke to the seller before the purchase she seemed to be great to deal with...had I known about the balms I would have ordered something else as these were gifts. To not even have the ingredients listed or a card included with it is not a good idea. I often don't have ingredients listed on my label but I always jot them down on a note card or paper and include it as people do have allergies. name labels are nice to simply so I can know what it is I ordered without having to go all thru my list of purchases.
I will say it all smells good, but please if your going to charge PREMIUM prices please do a PREMIUM job!
i'm sorry if this all seems harsh, I guess i'm growing tired of some sellers coasting thru while doing the minimal amount of effort needed while me and many sellers I know busting our butts to make sales with far better presentation, and effort put forth!
It feels bad to write something not nice about a company who likely did'nt see the problem in the first place....but it also feels pretty crappy to be on the receiving end of something I ordered that turned out to be not what I thought!
Share your thoughts!