So I got the photo thing sorted out! I will be fixing the last 2 posts when I get some time! Things are CrAzY!!! But crazy good, busy, in fact we've had to turn down offers for custom/bulk work and craft shows. We took some big leaps and are on a good curve
We had some new things come as we are having a 99% handmade holiday (we bought our grandkids a wii) but the rest has been handmade...it feels AWESOME to know our money is going to families not factories!
so let's begin
|PigCastle is someone I ran into right after starting on etsy. Always great stuff, reasonable prices and just a nice chick! I NEED twine.... (It's all thepetitepapier's fault). She got me started! I got a roll of peapod twine from pigcastle and adore it. It arrived fast too!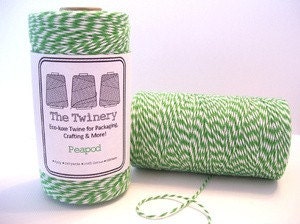 I had to remove the previous review of livelovegreen as she's a super scammer bitch SORRY
she also runs olympia oils and northwest naturals. she likes to sell stuff and take money but never send product!
I do have other etsy purchases to list but it's late and i'm sleepy. I will try to post again on or before the weekend. Visit these shops! tell them we sent you cuz we love them!
Happy shopping!